CEUs Bundle
Unlimited CEUs for one person for one year
Welcome!
I am so excited that you have joined CEUS for Teachers. You will find the courses to be simple, convenient, and affordable.
Once enrolled, you will receive access to all of the courses in the CEUs platform. In addition, you will also gain access to any new courses that are added within your 365 day membership.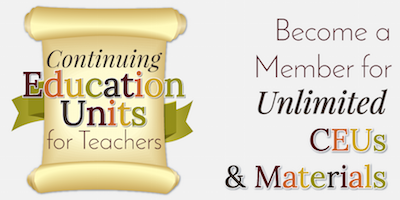 Need a lot of CEUs
or simply love learning?
Take as many CEUS as you want. We are adding more each month.
Access to free teaching resources with more materials constantly added.
No extra fees.